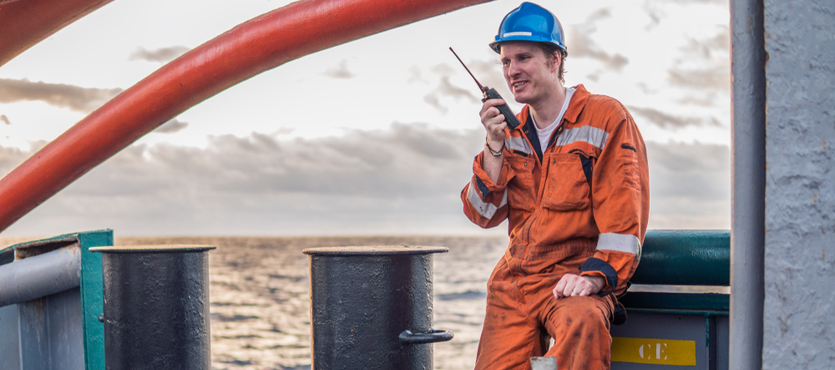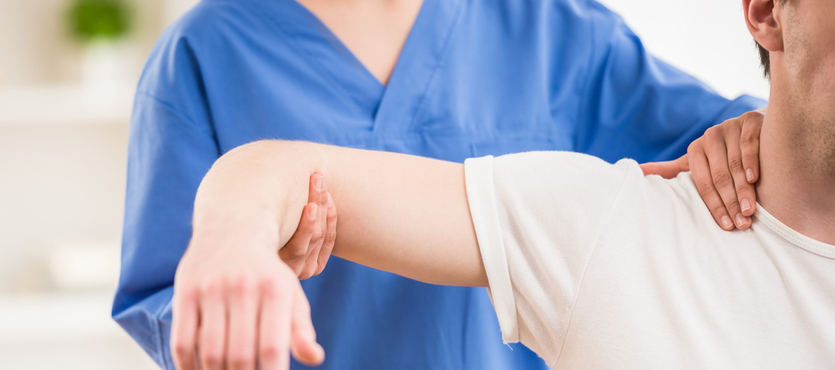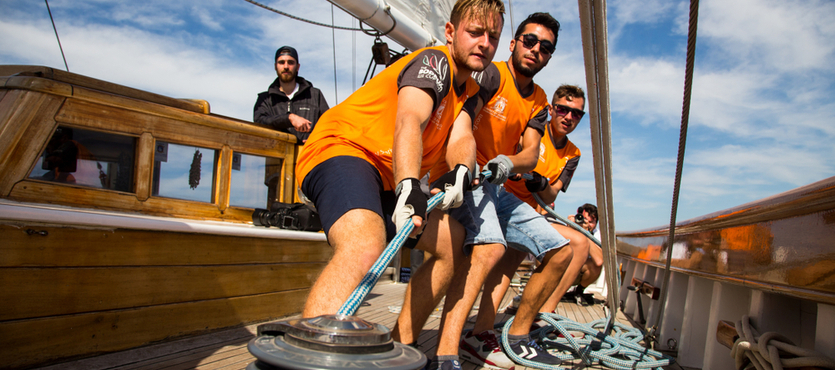 Working on the high seas is a tough, demanding career and carries its own set of unique risks that place workers in harm's way. Whether they are employed as fishermen, aboard a cruise ship, or any other vessel, the men and women who take to the seas put their health and lives on the line every time they set sail.
When crewmembers are hurt in the line of duty or get sick while employed, they should be focused on healing and rehabilitation and not the financial repercussions of their injury. Injuries and illness at sea can incur huge transportation costs back to shore, hospital bills, medical expenses, and of course, lost income. Furthermore, while medical bills pile up, lost income may result in other debt like back rent or overdue mortgage payments, utilities and insurance payments becoming past due, and property taxes piling up.
Fortunately, the law does provide remedy to injured crewmembers who may find themselves in situations like these. The attorneys of BRILL & RINALDI, The Law Firm, understand these hardships and work closely with our clients to get the compensation they deserve. For years, our law office has faithfully and proudly served injured crewmembers in their time of need.
What is Maintenance and Cure?
Maintenance and cure is a little like  maritime equivalent of workers' compensation. Under general maritime law, crewmembers injured on the job or who get sick while employed are entitled to medical and financial benefits, regardless of whose fault played a role in the accident or why the crewmember got sick.
Do I have to be injured or get sick over water to receive maintenance and cure benefits?
Crew members do not have to be injured or get sick over water to claim maintenance and cure benefits but they must demonstrate they were in service of a vessel when the injury or illness occurred. Employers and ship owners may claim an injury or illness was not suffered in the course of duty in ploy to deny benefits. Injured crew members are strongly encouraged to speak with a qualified maritime lawyer about their injury or illness.
Maintenance
Maintenance equates to the room and board employers furnish their crewmembers while out at sea. While recovering at home, employers are responsible for these benefits since they would have otherwise been provided while out at sea.  Employers are ultimately responsible for the actual costs of necessary living expenses of their injured crew.
Necessary living expenses covered under maintenance and cure include:
Rent

Mortgage payments

Utilities

Property taxes

Food

Homeowners insurance
Employers are not responsible to pay certain utilities like telephone, cable tv, or internet services since these are not considered necessary to maintaining one's household. Car notes and fuel are also exempt from reimbursement.
Cure
Injured crewmembers should not have to incur any medical bills for accident suffered while working at sea. Fortunately, the law agrees and requires employers to cover reasonable expenses related to an injured crewmember recovery.
Medical costs covered by maritime law include:
Transportation costs for necessary medical treatment

Doctor's visits

Physical therapy

Medication

X-rays and diagnostics
How long am I entitled to maintenance and cure benefits?
Injured crewmembers are entitled to receive maintenance and cure benefits for the duration of their recovery, until their health reaches maximum medical improvement. Once a doctor discharges the injury victim from care, the payments cease.
Essentially, employers are not required to make maintenance and cure payments until the injured victim's health returns to what it was before the accident but only until the crewmember becomes as healthy as he or she will ever possibly be. For example, if a crewmember breaks a leg while on duty and may not walk correctly ever again, the employer would only be responsible for maintenance and cure payments until the bone becomes healed and the crewmember walks as well as he or she would be expected to walk.
Having an attorney advocate for injured crew members in situations like these can be important to maximizing possible benefits. Insurance companies or maritime insurance clubs who make the maintenance and cure payments on behalf of the employer often work closely with doctors who may not give victims the time needed to fully recover.
Injured crewmembers have the legal right to visit any doctor of their choosing. Employers may not demand the victim visit a company doctor or any other physician associated with their organization.
Does maintenance and cure cover lost wages?
While maintenance and cure benefits do provide financial compensation to injured crewmembers, the benefits do not specifically cover lost wages. Only household and expenses like rent, food, certain utilities, and other necessary payments are covered by maintenance and cure. An injured employee may  also file a claim for lost wages, but not under the entitled to maintenance and cure.
Punitive Damages
In 2009, The U.S. Supreme Court ruled ship owners may be forced to pay punitive damages should they withhold maintenance and cure benefits for valid injury claims. In the case of Atlantic Sounding Co. v. Townsend , the court ruled plaintiffs are entitled to recover punitive damages, reversing a long standing legal precedent.
Punitive damages – a special type of compensation awarded to injury victims as a mean to punish wrongdoers for willful, wanton, and otherwise extremely reckless behavior. Punitive damages are meant to discourage similar behavior.
Florida Maritime Attorneys
If you or a loved one were hurt in the service of a vessel, contact BRILL & RINALDI, The Law Firm,  for consultation about your case. We understand how hard you work to earn a living and we intend to do the same to get you the compensation you deserve.
Powerful corporations, ship owners, and their insurance companies and clubs are notorious for downplaying injuries in order to pay as little compensation as possible. Do not risk your livelihood, contact our maritime and admiralty law office and get the compensation you and your family deserve.
---
Get The Justice You Deserve
---
Call Us Today For A Free Consultation
---
At BRILL & RINALDI, The Law Firm we are dedicated to providing our clients with the highest standard of legal representation. Our comprehensive experience both inside and outside the courtroom allows us to provide our clients with unparalleled legal advice.
---
Contact Us!