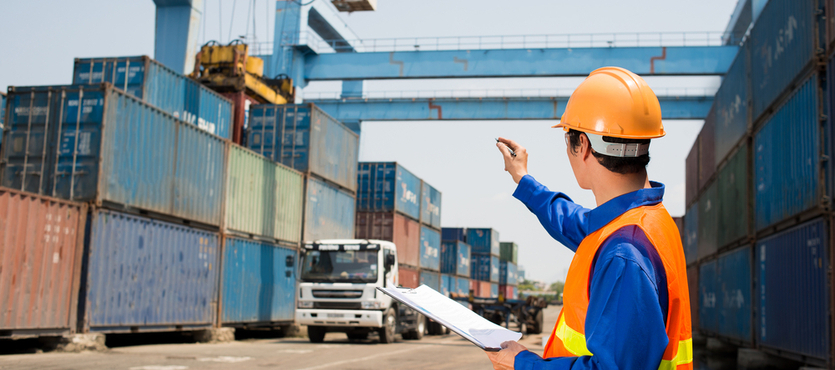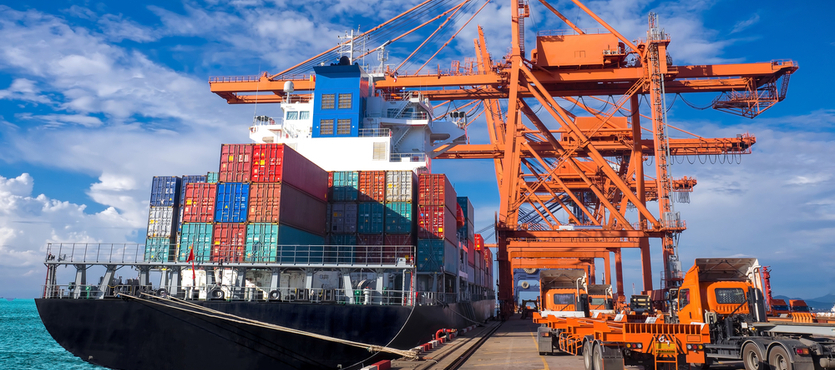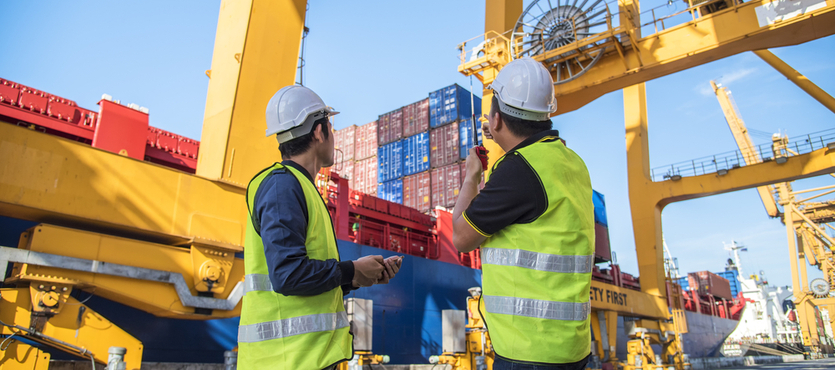 Working as a longshoreman, stevedore, harbor worker, or ship's repairman is already a difficult and potentially dangerous job unto itself. Moving cargo, operating heavy machinery, and working on or near container ships in proximity to the water can place employees at a heightened risk of serious injury or death.
Maritime shore workers already have enough to worry about without being placed at increased risk of disability or worse by someone else's negligence or carelessness.
The attorneys of BRILL & RINALDI, The Law Firm have years of experience helping injured dock workers and other shoremen hold negligent third parties liable for the workplace injuries they cause. If you were hurt in a maritime accident, contact our law firm for a free consultation about your case.
Third Party Claims under the LHWCA
The Longshoremen Harbor Workers' Compensation Act is an exclusive remedy to provide benefits to injured workers. What this means is that injured workers covered by the scope of the law must adhere to this statute.
In typical longshoreman workers' compensation injury claims, victims are barred from suing their employer and must instead file claims for their medical expenses and lost wages due to injuries suffered on the job. However, under the Act, injured workers may be able to hold third-parties – like the ship and her crew or others on the dock – accountable for the harm they caused.
Traditional tort claims allow victims to recover the full loss of economic damages as well as the pain and suffering inflicted. Injured shore workers hurt by the negligence of third-parties while on the job are entitled to receive both workers compensation benefits under the LHWCA and bring civil claims against wrongdoers.
How do third party longshore claims work?
These claims are often complicated and require coordination between attorneys, witnesses, and investigators. After an accident, injured workers must go through the traditional reporting process prescribed under the LHWCA and inform the employer about the injury.
Third-party longshore claims can recover:
All lost wages

Past, present, and future medical expenses

Necessary medical devices, medication, and physical therapy

Damages for physical and mental pain and suffering

Funeral expenses
Under federal laws governing third-party injury claims, any compensation successfully recovered in settlement or suit goes directly to the employer to recover for the worker' compensation benefits provided to the injured party, up to the amount of benefits paid. Any award left over not covered by workers compensation benefits goes to the injured employer or surviving family members in cases of wrongful death.
Workers compensation benefits under the LHWCA typically cover the following:
Up to two-thirds of lost wages

Medical treatment

Time sensitive benefits related to loss of limb or bodily function

$3,000 worth of funeral costs
Third party claims can recover left over lost wages not covered by workers compensation benefits, possible lifetime economic and noneconomic damages due to loss of limb, and funeral expenses not covered by the employer.
Longshore Third-Party Claims Laws
Injured victims and their families may bring third-party claims under two sections of the Longshoremen Harbor Workers' Compensation Act. One section allows for claims against vessel owners and the other allows for claims against other third parties. Understanding this statute is important to comprehending when and how victims may bring claims against negligent parties.  This provision can be quite tricky to understand and we strongly encourage injured workers to speak to qualified maritime injury attorneys to learn about their rights.
905(b) Claims Against Vessel Owners
Section 905(b) of the Longshoremen Harbor Workers' Compensation Act allows dockworkers injured by the negligent operation or maintenance of a vessel to bring claims against the ship's owner. Under this provision, employers would still have to pay standard workers' compensation to injured workers but both parties could hold the vessel owner liable for damages.
Situations where longshoremen may have actionable claims include:
Vessels crashing into docks, injuring those on land

Equipment failure, such as a crane or other cargo loading mechanism falling on dock workers

Longshoremen aboard the ship becoming injured due to unsafe working conditions
There are some exclusions to Section 905(b). Employees engaged in stevedoring operations for the ship may not bring claims against the shipowner for negligence. Stevedoring essentially means the employee was contracted by the vessel owner to perform work for the ship.
Individuals not covered by third-party longshore claims include:
Crew members

Ships captains

shipbuilders employed by the vessel owner

Repairmen contracted by the shipowner

Employees providing breaking services
Injured workers employed by the vessel's owner must instead file claims in accordance with The Jones Act. The Act covers sailor and other crew members who spend a substantial amount of their time employed in the service of the ship.
933 Longshore Third-Party Claims
Under Section 933 of the LHWCA, injured employees may hold any other party whose negligence may have been a proximate cause of their unfortunate accident. Injured workers may recover all their damages not covered by workers' compensation provided to them under the LHWCA. Again, this provision can be quite tricky to understand and we strongly encourage injured workers to speak to qualified maritime injury attorneys to learn about their rights.
Section 933 of the LHWCA states:
Injured workers may bring third-party claims against other negligent parties besides their employers

Employers have six months to initiate claims on behalf of themselves (and the injured worker) to recover damages

If an employer does not initiate a claim within six months, that burden falls to the injured employee or the executor of his or her estate

Any awards or settlements will be appropriated to the employer to cover workers compensation benefits

Excess damages are awarded to the injured party, minus expenses (benefits, administrative and legal costs)
As with Section 905(b) employees of the vessel owner may not bring third party claims under the LHWCA and must instead pursue other legal remedies.
Florida Longshore Injury Attorneys
The seasoned and dedicated attorneys of BRILL & RINALDI, The Law Firm have years of experience prosecuting third-party workers' compensation lawsuits against negligent third-parties. These laws can be complicated and difficult to prosecute but our attorneys have the experience and legal knowledge to fight for the rights of injured victims.
If you or a family member were hurt while working as a longshoreman or other land-based maritime role, then contact our firm for a consultation about your case. Let us serve you and your family in your time of need.
---
Get The Justice You Deserve
---
Call Us Today For A Free Consultation
---
At BRILL & RINALDI, The Law Firm we are dedicated to providing our clients with the highest standard of legal representation. Our comprehensive experience both inside and outside the courtroom allows us to provide our clients with unparalleled legal advice.
---
Contact Us!