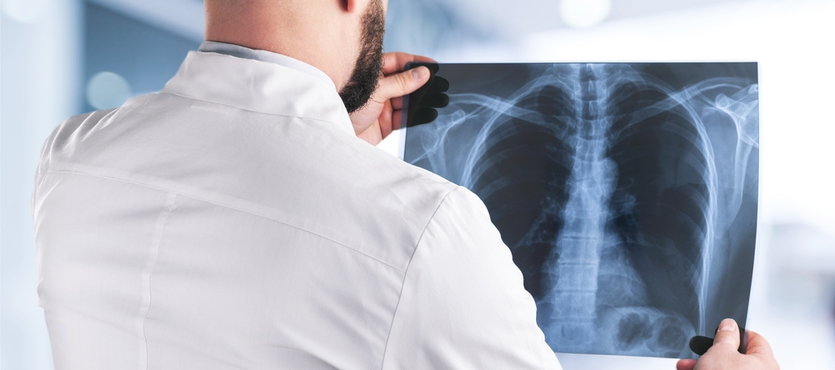 Working as a longshoreman can be a very dangerous occupation. There is always the possibility of serious injury when working around so much machinery and heavy cargo. If you or someone you love has been injured or killed while working as a longshoreman, you need a law firm that understands the intricate workings of the Longshore & Harbor Workers Compensation Act.
This law sets up a federal workers compensation program specifically for injured longshoremen. This program was created in the early 1900's so that there would be consistency in the protection of these injured workers – longshoremen in California would be treated the same as longshoremen in Florida.
The attorneys of Brill & Rinaldi, The Law Firm regularly represent the legal interests of injured longshoremen and other dockworkers hurt on the job. We understand when workers are hurt, they should be focused on healing and not worried about how to pay for their medical care and make up for lost income.
Who administers The LHWCA?
The Department of Labor's Office of Workers' Compensation Programs (OWCP) administers the provisions of The Act. Benefits are paid for by workers' compensation insurance companies or by self-insured employers authorized by the OWCP.
Who is covered by the Longshore & Harbor Workers Compensation Act?
The Act has a status test to determine who is eligible to receive benefits under its provisions. The status test examines the nature of the work performed by the employee to see if he or she qualifies for workers' compensation benefits.
Under The Act, workers must perform some maritime duties to qualify for benefits. The employee's duties must revolve around nautical duties or otherwise involve maritime transport. Persons who usually qualify for benefits under The Act include:
Longshoremen

Workers assisting in the loading and unloading of ship's cargo

Vessel repairmen

Ship builders

Ship breakers

Truck drivers transporting cargo

Mechanics repairing transport trucks
Workers must also pass the situs test for receiving benefits under The Act. Only workers employed near navigable waters may claim benefits under The Act. Employees working at least part time near docks, shipyards, and piers will usually qualify to receive benefits.
While most of this may seem intuitive, the Department of Labor specifically excludes certain classes of workers from claiming eligibility for benefits under The Act. Employees who are excluded from The Longshore & Harbor Workers Compensation Act include:
Office and clerical workers

Club, restaurant, museum, or retail workers

Captains and crews of vessels

Federal personnel personnel

Workers loading or unloading cargo from vessel under 18 tons
Benefits Under the LHWCA
Under The Act, employees hurt on the job may be entitled to receive a number of different benefits. In tragic cases of fatalities, surviving family members may also claim certain benefits. Injured workers may receive disability benefits for lost wages, reimbursement for medical bills, and vocational rehabilitation.
Medical care: Employees may seek medical treatment from a doctor of their choice authorized by the Department of Labor to provide treatment under The Act. Medical care includes all hospital treatment, surgeries, medical supplies, and services necessary to treat the injury. Injured workers may also be reimbursed for travel expenses related to seeking their medical care.

Permanent total disability: Workers unable to ever return to work may receive up to two-thirds of their regular income.

Temporary total disability: Workers unable to return to work may receive up to two-thirds of their pre-injury income until they are able to fully return to work are resume normal duties.

Permanent partial disability: Workers able to return to work but in a diminished capacity may be compensated for their lost income. Additionally, workers may be compensated for the loss of bodily functions or amputation of body parts.

Temporary partial disability: Employees able to work but in a diminished capacity may be compensated two-thirds of their lost wages until they are healed and performing full work duties.

Rehabilitation: Injured workers unable to return to their jobs may be reimbursed for job retraining by the Department of Labor. This can include the cost of books, tuition, and other supplies.
Death Benefits
In tragic cases of workplace deaths, the families of deceased workers covered under The Act may be entitled to financial benefits. Typically, spouses are the primary claim holders, followed by children or other dependents like parents and siblings who relied on the deceased for financial support.
The Act provides up to $3,000 for reasonable expenses related to the deceased's burial.

Spouses may receive up to 50 percent of the deceased's income until remarriage or death. In cases of remarriage, spouses may receive a final lump sum payment of up to two-years worth of income

In cases where the deceased left behind a spouse and children, an additional 16.6 percent of income benefits may be paid out.

If the deceased left behind a child but no spouse, 50 percent of his or her income would go to the surviving child. In cases of more than one child, an additional 16.6 percent may be paid out. These benefits extend until the children reach 18 year of age or until 23 years of age for students.

Children unable to take care of themselves, by disability or some other type of incapacitation, may receive benefits indefinitely
Florida Longshoremen Injury Attorneys
Insurance companies are not necessarily your friend in these types of cases. They are interested in an early settlement, and may want to try to direct your medical care. Your employer or its insurance company do not have the right to choose your doctor, you do.
You should also be advised not to sign away your rights too early in your claim. You may have continuing medical issues for which the insurance company should pay. An attorney who is well versed in these types of cases can help you obtain all the compensation to which you are entitled.
It is important that you understand your rights and responsibilities under the Longshore & Harbor Workers Compensation act, and it is in your best interest to retain a law firm that has the experience and dedication in pursuing these types of claims.
Brill & Rinaldi, The Law Firm has this experience and can help you proceed with your case. Our free, in-depth consultation will help determine the best course of action to successfully pursue your claim.
---
Get The Justice You Deserve
---
Call Us Today For A Free Consultation
---
At BRILL & RINALDI, The Law Firm we are dedicated to providing our clients with the highest standard of legal representation. Our comprehensive experience both inside and outside the courtroom allows us to provide our clients with unparalleled legal advice.
---
Contact Us!