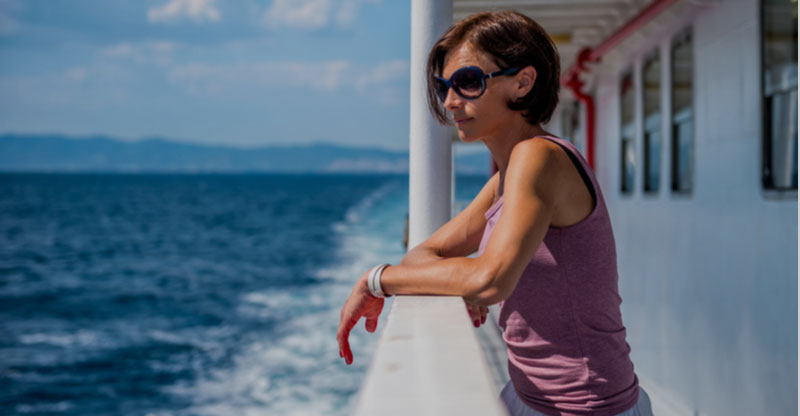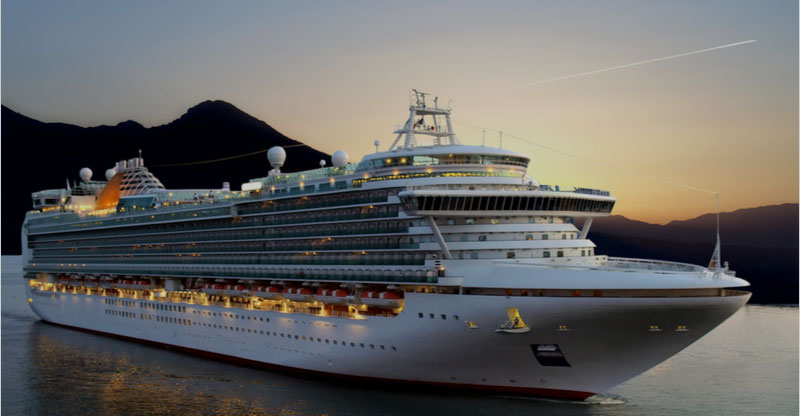 About Passenger Claims
---
When passengers embark on a cruise ship, they are looking forward to a relaxing time free from worry and stress. Cruising is very popular and most of the time passengers have an enjoyable experience creating fond and lasting memories.
Sometimes, however, passengers are injured while aboard ship or on a shore excursion sold by the cruise line. These injuries can result from a variety of circumstances, such as slip or trip and falls, food poisoning or other food borne illnesses, infections caused by unsanitary conditions and other injuries caused by unsafe conditions on the ship. Injuries such as these can turn your dream trip into a nightmare quickly.
Fortunately, the law gives injured passengers a legal remedy to hold cruise ship owners and operators accountable for negligent actions. The maritime attorneys of Brill & Rinaldi, The Law Firm regularly represent passengers and crew hurt aboard ships as a result of the negligent actions of captains, crews, and the vessel owners.
Passenger Claims Navigation
---
---
Cruise Ship Liability
Ship owners owe a legal duty to take reasonable steps to prevent placing their passengers in harm's way. While not all accidents are preventable, the law holds some common sense measures must be initiated for safety's sake. Failure to exercise due caution may constitute negligence on the ship owner's part.
The burden of proof proving negligence is on the plaintiff (the injured passenger). Legal actions alleging negligence are called tort laws. The basic components of a tort claim are:
Duty: The ship's owner, captain, or crew owed passengers a legal duty to behave in a certain way or take steps to prevent placing others at undue risk of harm

Breach: By their own actions, shipowners or the captain and crew they employed behaved in a reckless, careless, or otherwise negligent manner that put passengers in harm's way

Cause: The ship owner or their crew's breach of duty was the proximate cause of the injury sustained to the passenger

Damages: The passenger must have sustained some kind of damages, economic or noneconomic to file suit over
Examples of Negligence
While each passenger injury case is different, there are some common ways negligent behavior may manifest itself aboard a ship and render injury to passengers. Examples of negligent behavior include:
Ship owners entrusting their vessel to an inexperienced captains

Hiring under qualified crewmembers

Hiring crewmembers known to be dangerous

Failing to make necessary repairs to staircases, safety equipment, or clean up wet areas

Failure to warn of hazards like raised door thresholds
Cruise Ship Injuries
Even though taking a cruise is a relatively safe endeavor, a whole host of accidents may befall passengers while out at sea. Many accidents are easily preventable by cruise ship operators and owners taking reasonable steps to protect their passengers.
Examples of cruise ship injuries:
Slips or trip and falls

Fire

Ships running aground

Assault by crew or fellow passengers

Contracting disease by food poisoning or norovirus
One little known claim is bringing action against ship owners for physical manifestation of emotional distress suffered by passengers. Claims of this sort often involve bystanders nearly being injured in a serious accident. The pleading standard for this type of claim is somewhat high, meaning a certain burden of proof must be met by plaintiffs.
To claim emotional distress plaintiffs must prove:
They were in the zone of danger

A physical manifestation of distress
Ship owners and their captains and crews rarely take immediate responsibility for accidents caused by their negligence. Passengers who suffer injuries or illness should immediately seek medical attention to document their condition and speak to an attorney about their case.
Federal Jurisdiction of Passenger Injuries
Article III Section 2 of the United States Constitution generally gives federal courts jurisdiction over tort claims involving vessels over navigable waters. This is often referred to as "admiralty jurisdiction" over maritime tort claims.
Cases heard before federal courts typically do not afford claimants the right to trial by jury and are instead heard before a judge. However, some cases may be heard before state courts and given trial by jury. These situations are complicated and claimants with questions about hearings before state courts and trial by jury should consult a qualified maritime attorney about their case.
Restrictions to Passenger Claims
Because vessels transporting passengers are considered contractual relationships, vessel owners may set certain conditions claimants must meet when seeking damages. These limitations do have exceptions but seasoned attorneys often have legal experience necessary to challenge their validity.
Contractual restrictions on passenger injury claims include:
Time limits to filing notice of claims

Time limits to file lawsuits

Limitations on damages

Jurisdiction to hear cases

Damages on emotional distress
Information concerning these aspects are often found either on tickets or with paperwork provided with the ticket. Although federal laws subject claims to a three-year statute of limitations, ship owners usually place a one-year statute of limitations with a six-month notice of filing claims in their tickets.
Passengers who do not file notice of claims or lawsuits within limits prescribed in the contract of the ticket may forfeit their legal rights. Injured passengers should seek immediate medical attention and speak to an attorney as soon as possible about their case to adhere to these strict time deadlines.
Limitations on Emotional Distress Claims
While courts have ruled ship owners may place contractual restrictions on claims for emotional distress, there are limitations to these restrictions. These restrictions are not valid if:
Emotional distress was related to a physical injury suffered by the negligence of the ship's captain, crew, or owner

The victim was at actual risk of physical harm

The emotional distress was intentionally inflicted by the ship's captain, crew, owner, or other entity tied to the vessel
Florida Maritime Attorneys
If you or a loved one suffered the unfortunate tragedy of an injury while aboard a cruise ship or other vessel as a passenger, contact Brill & Rinaldi, The Law Firm for a free consultation about your case. Our attorneys proudly represent the legal interests of passengers injured by the careless actions of others and will work tirelessly to get you the compensation and justice you deserve.
---
Get The Justice You Deserve
---
Call Us Today For A Free Consultation
---
At BRILL & RINALDI, The Law Firm we are dedicated to providing our clients with the highest standard of legal representation. Our comprehensive experience both inside and outside the courtroom allows us to provide our clients with unparalleled legal advice.
---
Contact Us!